17. februari 2022
Interview with Per Scavenius from the Norwegian advertising agency Morgenstern
Per Scavenius is busy creating creative concepts that bring attention to his clients, there is no doubt about that. We had a chat with him to hear more about the creative processes and his opinions on contextual marketing.
"We're so happy with Kobler," says Per Scavenius when we start our digital chat. Per has been a part of the media business for many years and he first heard about Kobler when he was Head of marketing at Verisure.
"I suddenly discovered that the insurance company Homely were advertising cheaper insurances next to an article about Verisure. Naturally, that was not great for us at Verisure as we didn't want to lose customers to a competitor. When I found out that Homely used Kobler for their ad placements, I immediately called Josefine Aamot, Senior advisor at Kobler. That was the starting point for our business relationship; one that I took with me to Morgenstern," says Per.
Per Scavenius is now an advisor at Morgenstern; an advertising agency well known for its creative services. In addition to their media services, they also offer their clients full-service solutions. That way they also get a more complete ownership of their clients and their processes.
"In addition to a great creative concept, we believe that many companies would benefit from contextually relevant media services as they can attract more attention. That's why we're happy to recommend certain clients contextual advertising through Kobler," Per continues.
He refers to his clients Widerøe, PowerOffice, and Tomra, all of whom have received great placements and campaign results.
"Mental availability allows us to win the customer over in the long run, but at the same time, we can see that we are in fact winning them over in the short term too! Look at Widerøe for example: having changed the concept of the campaign, they are now visible on the Norwegian market where they also offer their services. Not only do they get high rankings on visibility, they also sell more tickets than before! Our focus on building mental availability means a higher chance that the customer will choose Widerøe next time they are planning a trip."
What is important for you to focus on at the start of a campaign?
Our focus is to build a solid foundation that we can adjust and build on in order to target our campaigns. A big part of our job is to adapt our campaigns to time them perfectly. Widerøe is a great example of this. The overall concept of the Widerøe campaigns is about creating that "nice feeling" for their destinations. We fine-tuned it even more and placed ads about the city of Bergen next to articles about the resignation of Prime Minister Erna Solberg last autumn. In the end, we had a clean-cut campaign about Bergen since that is where Erna Solberg is from and where she moved back to after her resignation.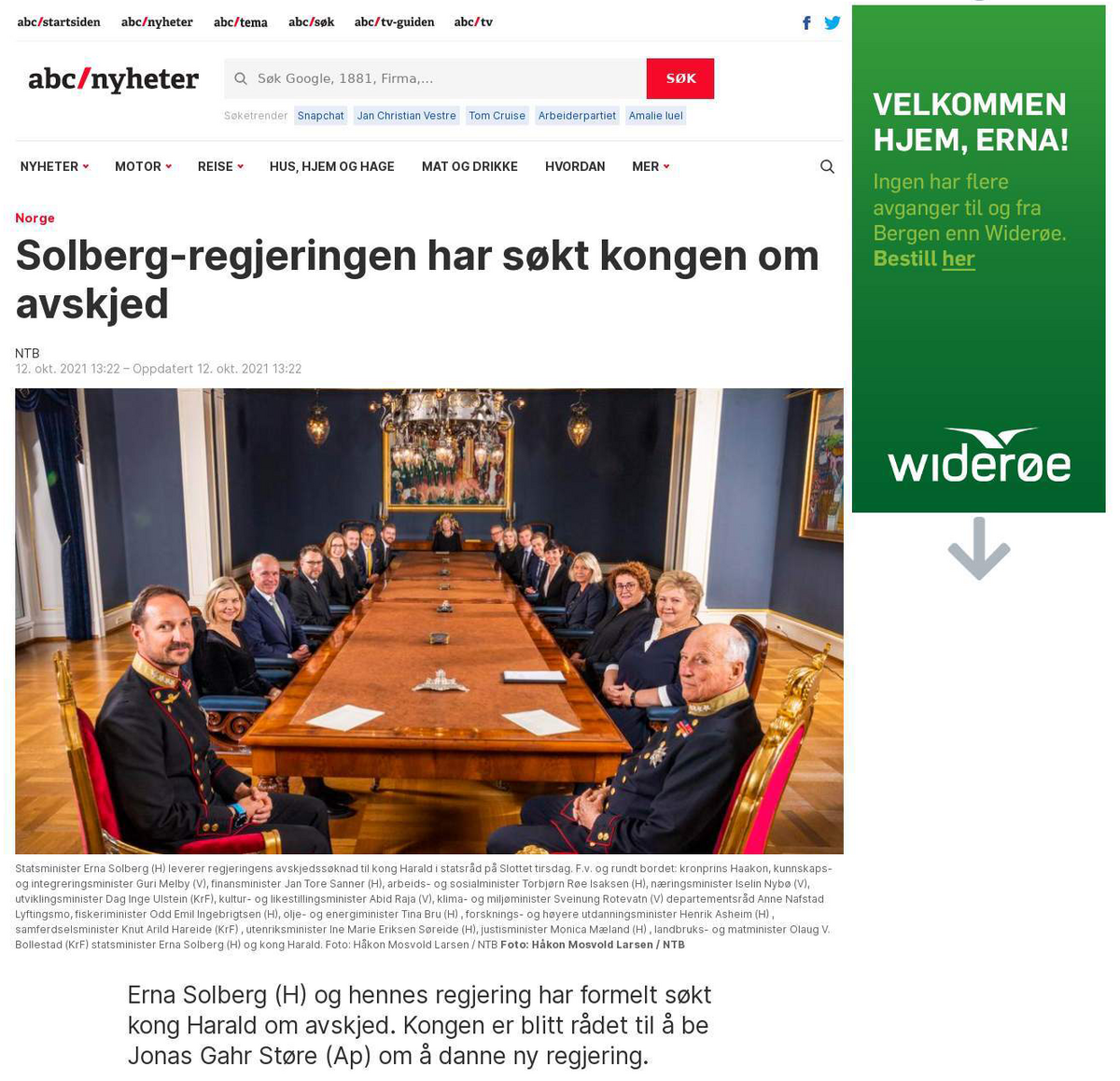 Contextual placement of a Widerøe ad next to a piece on Prime Minister Erna Solberg's resignation.
Another example is PowerOffice, which is one of our most recent campaigns. For them, we created a PowerOffice tablet promising to cure any accounting headaches and targeted it on articles covering anything related to accounting. That way we know that we will reach the audience at the right time and in the right places!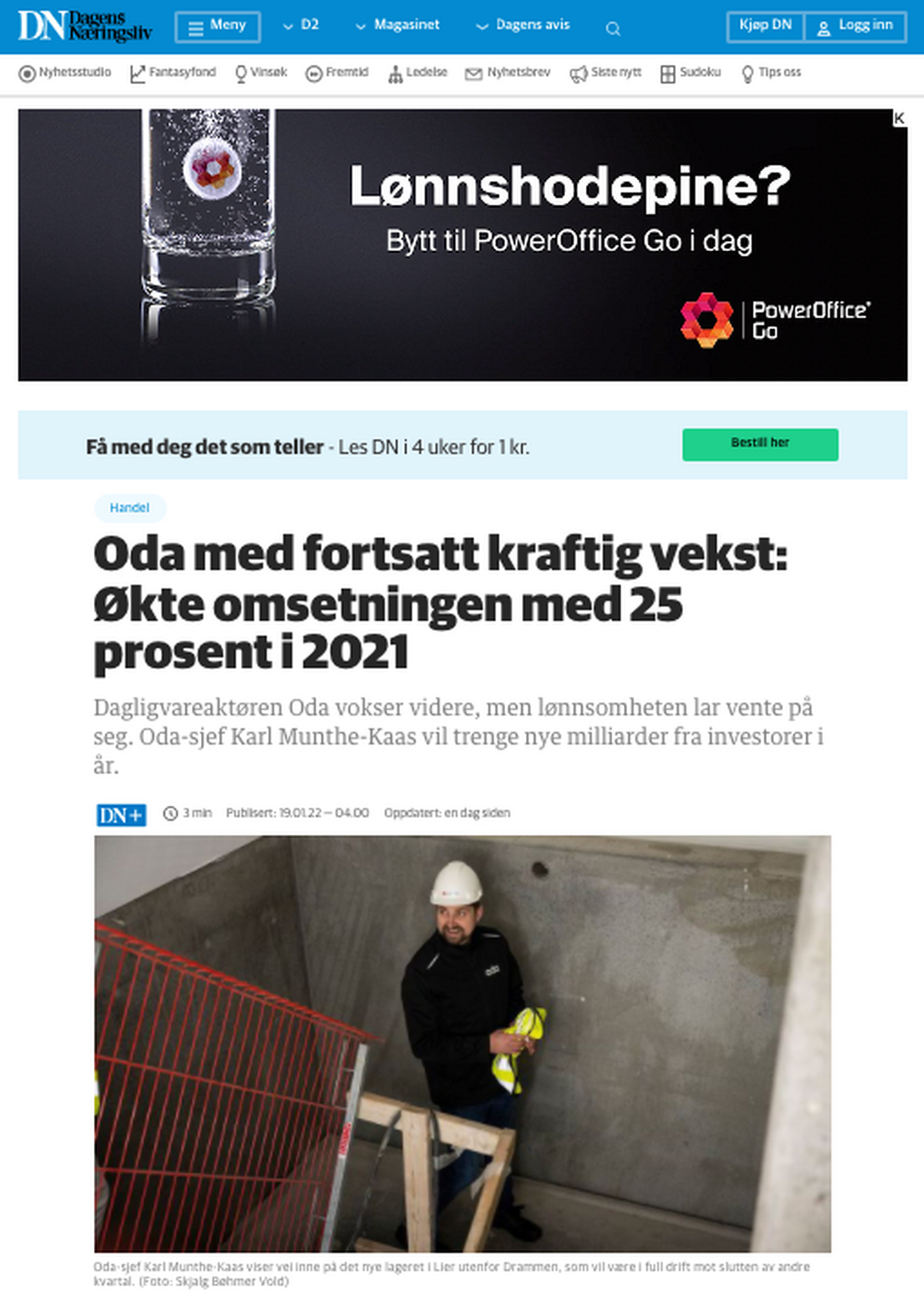 Who is contextual advertising best suited for?
Everybody benefits from being relevant from a contextual point of view; it enhances the message and gives the ads more attention. By using video in banners, which we have produced for some clients, Widerøe included, we can see that those ads get very long watch times. We want our customers to be available when the ads are relevant and therefore we recommend them using Kobler for ad placements.
Creativity in the right context is the optimal combination!
Recently, we created a campaign for Tomra aiming to increase the number of new job applications. We started off from a brand perspective by depicting plastic in the ocean in different ways. When these ads are placed in context, you get maximum impact.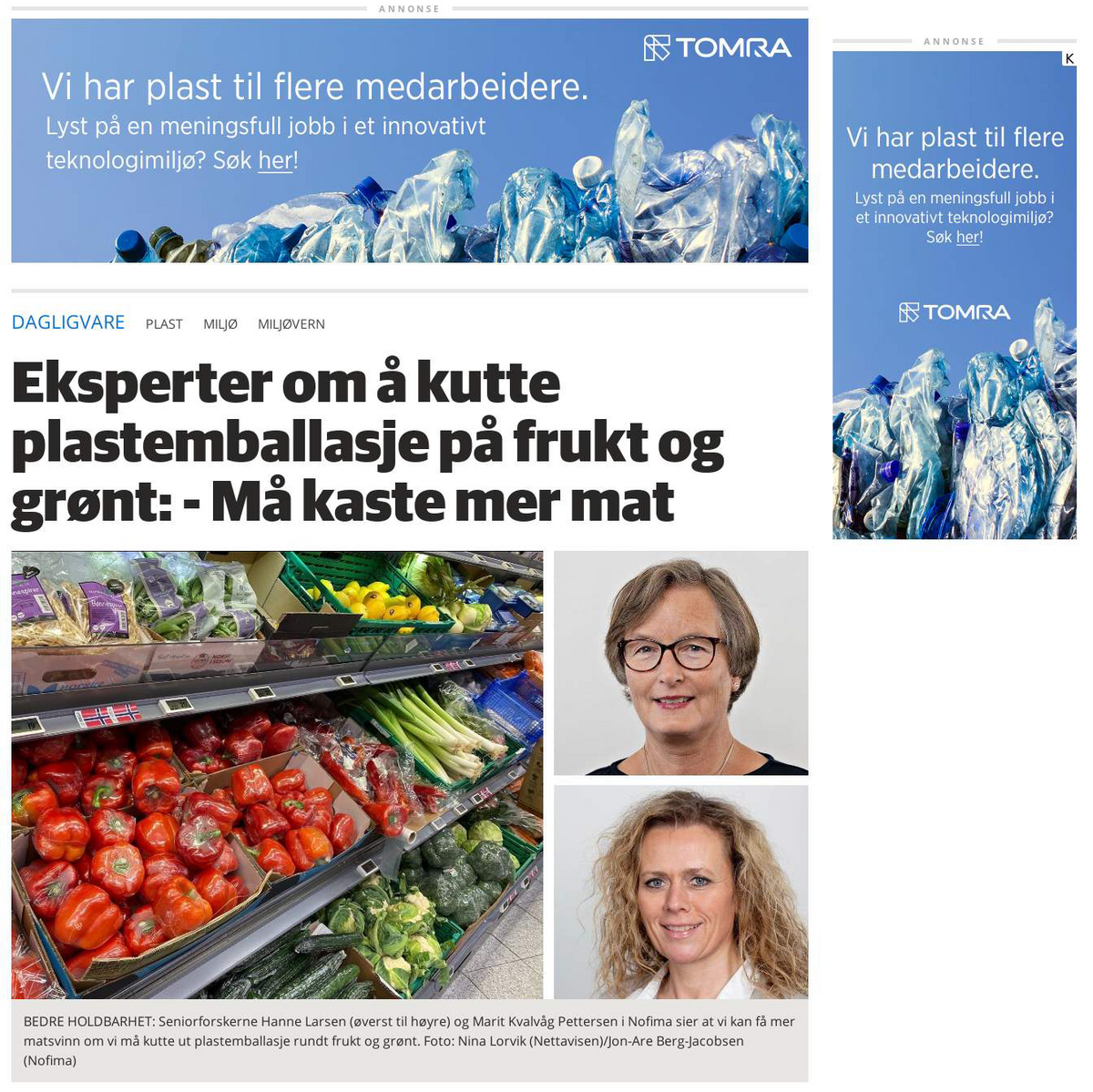 Contextual advertising for Tomra.
What does a cookie-less future entail?
I firmly believe that contextual advertising is required to reach customers in the future. I also believe that we need to find new solutions to generate more data that we own ourselves. I am well aware that this might be challenging from a user perspective, Per concludes.

A big thank you to Per Scavenius and Morgenstern for great insights and learnings. We wish Per and Morgenstern the best of luck with their exciting entries to ANFO Effekt where they go into detail about their fantastic journey and the results from their client collaborations in 2021!
Would you like to know more about contextual advertising?

Kobler
matches ads
with content
Do you have questions? Wonder how to start using contextual marketing? Contact one of our advisers!